Call it the fifth taste, call it the X factor, call it that certain something .  Call it anything, or call it nothing at all, just a satisfied sigh. With our favorite foods, when words fail, we're likely in the glorious grip of umami, that unplaceable but unmistakable salty-savory-something that makes us take just one more bite, that can give even the most monastic foodies the late-night munchies. Umami is everywhere.  All of which means, you're in luck, because even if we can't exactly define umami, we can box it up and land it on your doorstep. Salivating yet?
Use #mantry or tag @mantry in your recipes and unboxings to be featured!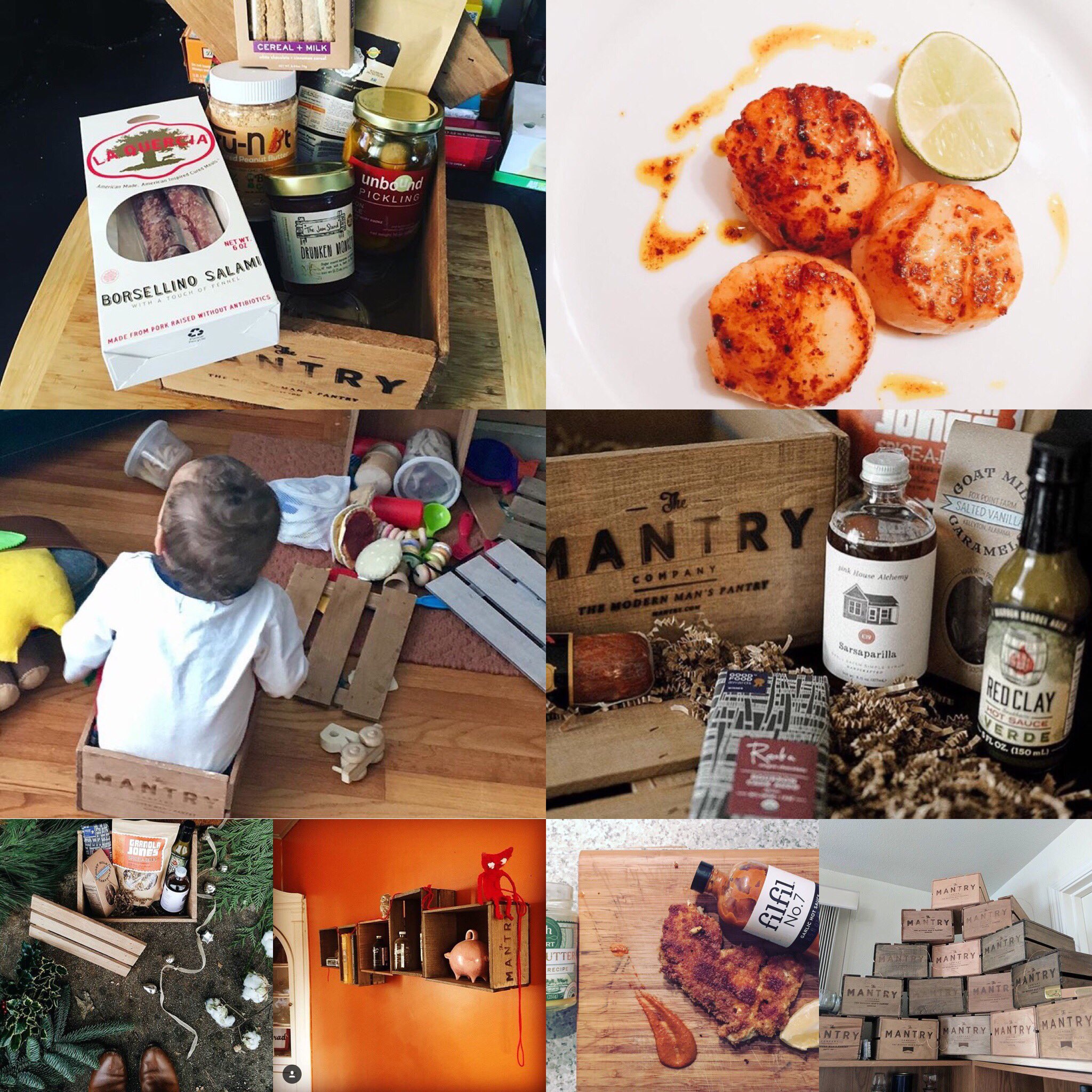 Pork Panko // Bacon's Heir // Atlanta, GA
Barbecued Umami Corn Recipe Here
Pork Rind Breaded Tonkatsu Pork Recipe
Panko — the flaky, crunchy, Japanese breadcrumbs — are what make tempura and katsu pork shatteringly crisp. Pork Panko has eliminated the bread and gluten and subbed in nature's great giver of flavor, ground pork rinds. The big surprise? These actually improve on the original. 
Recipes: 
Paffle Recipe - Pork Rind Waffles
Pork Rind Breaded Coconut Shrimp Recipe
More Recipes:
Pork Rind Crusted Mac N Cheese
Light and Easy Arugula Summer Salad
And  More Recipes Right Here... 
Umami Reserve Hot Sauce // Seed Ranch Flavor Co. // Boulder, CO

Barbecued Umami Corn Recipe Here
Ask a food scientist to describe Umami and this what you'll hear: savouriness, meaty, broth-like, rich intensity —a huge flavor bomb. This sauce is engineered to deliver Umami, leveraging Umami cornerstones like porcini mushrooms and dried olives and combining them with the famed chocolate habanero pepper and fresh garlic. The result? A sauce that can wake up any brothy soup, taco, burger or thing, that needs a big flavorful backbone. Like the tuba kid in the back or the humble bass player, this sauce does the heavy lifting to provide BIG flavor in just a couple drops. 
5 Fast Uses
Avocado Toast
Douse Into Pasta Sauce
Spike Some Chicken Broth & Noodles
Scrambled Eggs
Over Grilled Veggies 
Recipes:
Street Corn with Chipotle Crema
Umami Roasted Potatoes & Cauliflower Recipe
Japanese Barbecue Sauce // Bachan's // Sebastopol, CA
Japanese Barbecue Steak & Udon Salad Recipe Here
From The Maker:
For as long as I can remember, my Bachan — you might say Granny — would cook up the most amazing meals with our umami–filled, teriyaki-ish sauce! The recipe has been passed down and perfected over generations and today, my family and I are honored to share our authentic Japanese Barbecue Sauce with you.
To stay true to the original recipe, we cold-fill our sauce — which eliminates any need for additives, preservatives, or flavorings. Our crave-worthy flavor comes naturally from delicious, clean ingredients. Let's eat!
ITADAKIMASU!

Recipes:
Bachan's Kalbi Short Ribs with Rice, Kale Salad, and Kimchi
More Recipes:
Easy Bachan's Bulgogi Rib-eye Sliders
Japanese Tacos with Yuzu Sriracha Crema
Kickin' Sriracha Free Range Turkey Jerky // Mission Meats // Decorah, IA

The jerky aisle can be a dizzying selection of low grade, uninspired, over-processed cardboard snacks that underwhelm. But how do you level up? You go on a mission to crack open this bag and dive into lean, protein-rich turkey with just the right amount of kick. Make no mistake, the umami formula is alive and well in this bag with obvious meatiness and just enough funk from the sriracha spice. 
Fiddyment Farms // Barbeque Pistachios // Lincoln , CA

Barbecue Chicken Lettuce Cups With Pistachios & UFO Sauce Recipe Here
Whether you're crafting cocktails or just throwing back cold beers, a proper nut worth its salt is a no brainer. Introducing, Fiddyment Farms, who have been growing, roasting and packing premium pistachios on the family farm in the heart of California since 1968. Their chili-lime flavor is another standout but we love the barbecue pistachios for their bold smoky flavor with a hit of sweetness.
Let's face it when the temperature rises and the 'cue gets fired up, cracking pistachios with an icy beverage while watching something char on the grill is one of life's simple pleasure.
David & Dolly Fiddyment
Since 1968 is a long time, so cue the vintage Pistachio Farm Shots! 
UFO Sauce // HLTHPUNK // Los Angeles, CA
Barbecue Chicken Lettuce Cups With Pistachios & UFO Sauce Recipe Here

An Awesome Burger Sauce!
If you've been subscribed to Mantry, you know we're all about easy, dish-transforming products that can elevate a meal in a squeeze. Enter, Hlthpunk's UFO Sauce, a combo of ultra-healthy Bionnaise vegan mayo, hot dijon mustard, tomato paste and a dash of cayenne. This top-secret sauce has everything you need to take any burger, sandwich, sub or wrap beyond the stratosphere.  
5 Fast Uses
1. Slather on hot dogs, subs, BLT's or anything you would use mustard for. 
2. Smother on pork tenderloin or any meat before grilling.
3. Mix into a burger patty or soups and stews. 
4. Make a quick dressing with 1 tablespoon UFO + 3 tablespoons acid (lemon, lime, vinegar ect.) and 1/2 cup oil (olive oil, avocado, canola ect.)
5. Mix 1/2 UFO and 1/2 mayo or yogurt to make an easy dip for baked sweet potato fries, veggies, fish, meat ect. (or just dip in the sauce straight up).
Thanks for reading! :) If you enjoyed it, share this page. Would mean a lot because it helps other people discover the makers.
Follow Mantry: Twitter | Facebook | Instagram | Snapchat | Youtube
THE PERFECT GIFT FOR HIM
Give him the gift he really wants - including 6 full-size artisan food products and a custom handmade wooden crate.
give him a gift
GET YOUR MANTRY
We'll deliver the best foods from across the country to your door every two months.
subscribe today