A day of Bavarian boozing wouldn't be the whole *gestalt* without fistfuls of salty snacks. What's German for, "These pretzels are making me thirsty?" And that's the idea, of course — the munchies just prep the palate for another round of barrel-sized steins. But as the afternoon wears on, that refrain will soon swing into its converse. All that beer, and you'll start getting hungry — this time, for something substantial. While your average bar snacks might be purely functional — salt to prime the pump; starch to soak it up — traditional German bierhalls aren't your average bars, and the snacks there are anything but. We're talking real, belly-warming, hangover-abating Teutonic comfort food: hand-made mustard, gourmet sausage, pretzels, of course — though you've never had any like these. So fill a glass, grab a plate, and bring an appetite. You'll need it.
Borsellino // La Quercia // Norwalk, IA
The name's Italian, but the accent's humbly middle-west: The majestic oak (or quercia) is Iowa's state tree, and from little ol' Norwalk come the masters of American-made, Italian-style salumi. Heritage hams (Durocs and Berkshires, humanely raised), cut with care, aged with patience, and even spiced and salted with Yankee flair — the sea salt is from U.S. shores. Potato Salad in need of a kick? Add a slice or two dozen of this oily link, aged two months with pimenton and chiles for a bloom of soothing smoke and feisty kick of chorizo-like spice.
La Quercia Borsellino Potato Salad With Wilder Mustard Vinaigrette Recipe Here
Sweet & Hot Mustard // Wilder Condiments // Santa Cruz, CA
You're half a world away from Germany, but this mustard could grace any Octoberfest table in Bavaria. Isabel, the owner of Wilder has done something unique, blended an expert eye for ascetic (how about that label design) with a perfect palate for leveraging local ingredients and making literally one of the best mustards we have ever tasted (also the best beer koozie we've seen). This mustard will take everything from your sandwich to your salad dressing from average to outstanding or dunk a pretzel in this sweet and spicy mix, just be careful not to stain your lederhosen.
Don't be afraid to dunk….
Wilder is a seller of great mustard and beer koozies…
Potato Salad With Borsellino Salami & Wilder Mustard
Ingredients
2 pounds small potatoes halved
2 tablespoons

 

Wilder Condiments Sweet & Hot Mustard
1/4 cup Olive Oil
3 oz.

 

La Quercia Borsellino Salami

 

(sliced thin)
1/4 cup lemon juice
salt + pepper
chopped parsley
Directions
1)  Bring a large pot of water to a boil. Add the potatoes and boil until tender, about 10 to 12 minutes. Drain potatoes.
2)  Whisk lemon juice, olive oil, mustard, salt, pepper and add potatoes and toss with parsley.  Serve hot, or chill to serve cold.
"ICKY" Pickle // Nevada Brining Company // Reno, NV
Nevada, home of Casinos, Burning Man and one very talented brining man. That would be Matt of Nevada Brining Company who happens to have probably the most accurate maker slogan we know of "100% Good". His pickle line up is world-class but we are a sucker for the "ICKY" Pickle which combines Ichthyosaur "ICKY" IPA (from Great basin Brewing in Reno Nevada), Juniper and the coolest cucumbers around to make a refreshing and booze-infused snack. Our go-to? Nestle it next to a Brat with a little Wilder Mustard…
Fried Brats with "Icky" Pickles & Wilder Mustard on a Pretzel Bun
Behind the Scenes at the Pickle Factory…
Love these pickles? Don't shy away from the heat…
Hand Rolled Pretzels Since 1935…
Handmade Pretzels // Martin's Pretzels // Lancaster County, PA
Don't get it twisted, Martin's has been doing this a long, long time (since 1935) and as Saveur Magazine says "the standard against which all pretzels should be judged." Hand-rolled, hand-twisted and hand-baked by Mennonites for eight decades, enjoy them with a little Wilder Mustard or a cold Weizenbier.
Need reading material as you enjoy your Pretzels? Make sure to read How They Are Made

OR watch this mesmerizing video:

Evoke Super Muesli With Almond Milk & Berries
Super Muesli // Evoke Healthy Foods // Rochester, NY
Our most recent breakfast obsession? Muesli. It's low sugar, high energy Swiss German fuel that has powered Europeans up hiking hills for centuries. Don't take it from us, take it from Ian the founder of Evoke:
"Super Muesli is here to rescue you from typical mundane, empty-calorie cereals. It's loaded with nature's finest ingredients. The almonds, hemp seeds, and chia seeds provide protein and healthy omega fatty acids. We add just enough gently dehydrated cranberries so it tastes great but isn't loaded with sugar. Whole grain oats and quinoa make this mix even more nutritious and add plenty of fiber."
Check out the Evoke Recipe Page to go beyond the bowl. Or go with a splash of milk and fresh berries. 

Northwest Bierhaus Jerky // Northwest Bierhaus // Portland, OR
Hand-crafted beef jerky marinated in west coast beers and naturally smoked for a unique west coast flavor? Yes please. From bread and butter to granola and Birkenstocks certain things just work in harmony and beer and jerky is one of those things. Look no further than the beer mecca that is the Pacific Northwest to produce this flavorful, healthy, hoppy snack. Know a Wino? The team also makes noteworthy wine marinated jerky using everything from Cabernet to Pinot Noir.

Thanks for reading! :) If you enjoyed it, share this page. Would mean a lot because it helps other people discover the makers.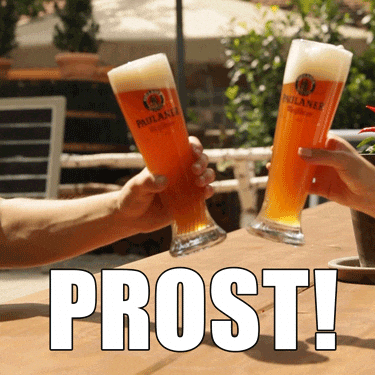 Follow Mantry: Twitter | Facebook | Instagram | Snapchat | Youtube
THE PERFECT GIFT FOR HIM
Give him the gift he really wants - including 6 full-size artisan food products and a custom handmade wooden crate.
give him a gift
GET YOUR MANTRY
We'll deliver the best foods from across the country to your door every two months.
subscribe today