Straight cold brew helps you chill out and rev up but why not get creative?  Mantry rounds up six ways to get your iced coffee on. 
Pumpkin spice gets the cold brew treatment with this refreshing morning hit.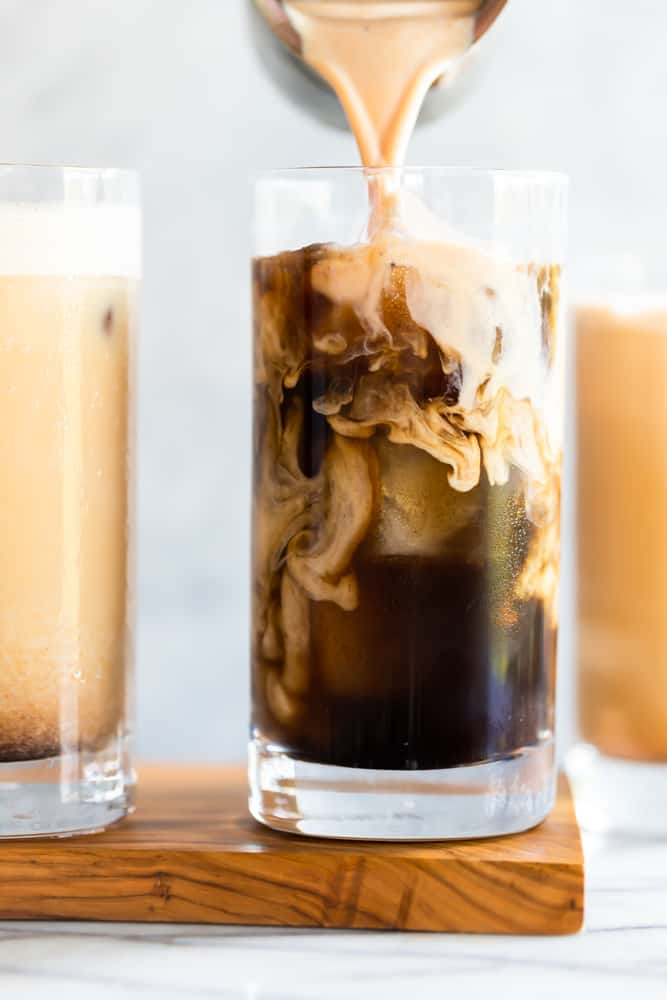 A hint of coconut and a side of doughnuts elevate this cold brew coffee from drink to dessert.
Bubble tea or "Boba" is taking over the world and has made its way into this delicious cup of cold jo. 
 Nola is one of the original cold brew cities and its famous chicory infused coffee delivers a little nutty twang to standard cold brew.
In need of a delicious caffeine dose with a hint of spice? This is the recipe for you. 
Cold brew in popsicle form is the perfect summer afternoon treat, Mantry taps one of Brooklyn's best cold brew makers for this crowdpleaser.
Thanks for reading! :) If you enjoyed it, share this page. It would mean a lot because it helps other people discover the makers.
THE PERFECT GIFT FOR HIM
Give him the gift he really wants - including 6 full-size artisan food products and a custom handmade wooden crate.
give him a gift
GET YOUR MANTRY
We'll deliver the best foods from across the country to your door every two months.
subscribe today