Maybe your Sicilian Grandmother only cooks with EVOO from the motherland or your Greek Uncle swears by the oils of Crete but America is home to some the most talented, hardworking olive oil producers anywhere.  Go ahead, swap out Nonna's go-to DOP bottle with one of these, she might just start sourcing stateside. 
Boasting Cali grown liquid gold and one of the best olive oil blogs on the internet, Brightland has the complete package going on. It's not just a pretty bottle, the stuff is GOOD. With a focus on traceability and quality standards that show, dousing any dish in this EVOO will take it to the next level. 
Georgia is as synonymous with olive oil as Naples is with Nascar, but Jason Shaw has been turning heads since since turning out the first harvest of EVOO east of the Mississippi in 150 years. Leading chefs agree it's worth the wait as gents like Sean Brock and Hugh Acheson have taken notice to Shaw's commitment to quality, popping bottles of his small-batch, cold-pressed, extra virgin oil for their patrons.
The brothers grow, hand pick, and cold press Tuscan olives in Carmel Valley, Ca. Do they stop there? No, adding a little California-grown peppers, Gilroy garlic and a few more trade secrets to create this fiery Gunpowder oil. Use in soups, salads, on meat, eggs, and in stir-fry for a hit of heat.
First cold-pressed extra virgin olive oil smoked over Carolina hickory made in Charleston. Elevate anything from grilled meats to salads or try a little drizzle over vanilla ice cream. Say no more than one customer, "It's like liquid bacon that's good for you!". 
Israeli Couscous With Smoked Olive Oil Recipe
Inspired by the founder's global travels, but brought home with olives grown within 30 miles of the eponymous buttes (a cluster of volcanic spires outside Sacramento) and a SoCal sunburst of zesty citrus, this oil makes a Baja-style fish fry to rival the taco truck in the next parking spot over. Fillet a flaky white fish (we like mahi mahi; East Coasters go for cod), marinate in oil and spices for a half hour, then quickly sauté, slap on a tortilla, and top with sliced mango.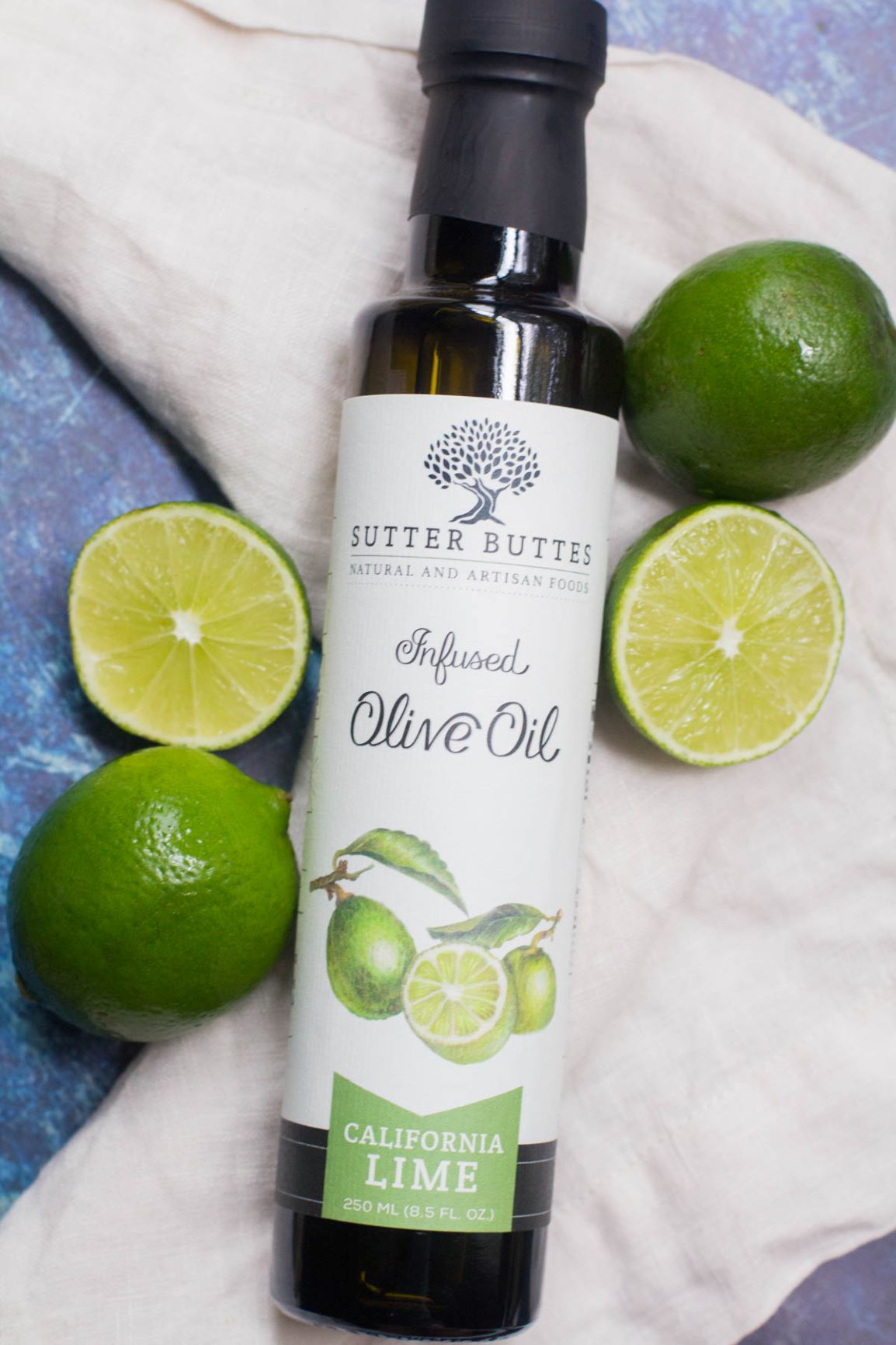 Tandoori Fish Tacos With California Lime Olive Oil Recipe Here
What does Texas know about olive oil? Turns out a lot. Texas Olive Ranch is the OG Texas purveyors of fine Olive Oil, from olives grown on the family ranch in Carrizo Springs, TX.  The lineup is stacked from the addicting 'rattlesnake" spicy chipotle oil to limited reserve releases, we highly recommend messing with Texas EVOO. 
Next time you get invited to a dinner party, forget the wine and bring your guest a bottle of Wonder Valley. It looks like a million bucks, won't get devoured in a single evening (maybe), and two weeks later the host will call you to tell you how it transforms their tomatoes. This olive oil is a blend of Leccino, Frantoio, Pendolino, Coratino and Arbequina olives harvested from the groves in Lake County, CA and certified Extra Virgin grade by the California Olive Oil Council. The matte black UV coated bottle protects the integrity of the oil and extends its shelf life. A glug in a pan with a thinly sliced garlic clove, some crushed pepper and a handful of spaghetti and you'll wonder if beautiful ingredients ever need complexity.
THE PERFECT GIFT FOR HIM
Give him the gift he really wants - including 6 full-size artisan food products and a custom handmade wooden crate.
give him a gift
GET YOUR MANTRY
We'll deliver the best foods from across the country to your door every two months.
subscribe today