Mantry introduces our "Expert" series.  From Bourbon to Jerky to Keto to BBQ top minds give us their insider picks.  It's hot sauce time so we tag in a high heat aficionado, a ghost pepper guzzling, world record holding, Scoville crushing master who gets you into the holiday hot sauce spirit...
Mike Jack // Hot Sauce Expert
Happy Holidays! The holiday season means it's the season for a massive celebratory feast or two… or seven!  No feast is complete without a perfectly paired bottle of hot sauce, right?! Gourmet hot sauce also makes the perfect gift for the heat freak in your life who seems to have everything.  Here's my list of the Top 5 Cranberry Hot Sauces to Add to Your Holiday Wish List:
PS: Think of Mike as a Hot Sauce Sommelier, Follow Him and Feel The Heat:
Instagram: @mikejack_eatsheat
Youtube: youtube.com/HotReviews
And Now, Drum Roll Please.....
5. Cooksville Holiday Hot Sauce

Cranberries, cinnamon and brown sugar will ignite memories of Christmas past while habaneros ignite your mouth during Christmas present.  Don't miss out on the sweet hints of orange and cherry, by including this sauce in your Christmas future!  Cooksville is one of the most experienced gourmet hot sauce brands in the business as they've been creating extraordinary sauces since 1974.
4. Pepplish Provisions' Cranberry Orange Clove
The penetrating numbing sensation of clove combined with orange juice, orange peel and cranberry compliment this gourmet brands blend of flavour, fire, swagger and style.  The habaneros and ghost pepper will also penetrate your tongue with the sensation of flaming hot heat. This sauce also won a Golden Chile at the ZestFest Fiery Foods Challenge.
3. Pink Elephant Hot Sauce by Angry Goat Pepper Co
Avoid having a white elephant in your room by inviting Pink Elephant to your dinner table!  This cranberry forward hot sauce releases the spirit of autumn by utilizing apple juice and apple cider vinegar with a perfect portion of pomegranate juice.  Angry Goat Pepper Co is known for their unique flavours, and they also bring some heat with a blend of habanero, jalapeno and ghost peppers.  
2. Slim's Cranberry Scorpion Pepper Hot Sauce
Slim should be put on the naughty list for this one.  It may be the hottest of the bunch.  The cranberries and blueberries will fool your tongue with a satisfyingly sweet flavour before suddenly stinging you with scorpion pepper powder.  This sauce is also sweet enough to enjoy on desserts like pie, tarts and ice cream.  You haven't lived until you've experiences the contrasting combination of frozen and fire in your mouth.
1. Elijah's Xtreme Reaper Sauce
To be honest, the black cherries in this sauce are more pronounced than the cranberries, but this sauce had to make the list because it is one of the most delicious sauces I've ever had the pleasure of experiencing.  I'm not the only one who thinks so as Elijah's Xtreme Reaper Sauce has won 15 industry awards, and I'm sure there will be more in their future.  It's a sweet and spicy sauce with a hint of Kentucky Bourbon making is another great sauce for your feast or dessert. The heat brought forth by the world's hottest pepper, the Carolina Reaper, is enough to make your tongue crumble with delight like a yule log roasting chestnuts on an open fire.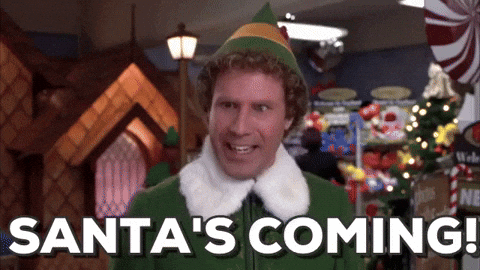 Thanks for reading! :) If you enjoyed it, share this page. It would mean a lot because it helps other people discover the makers.

Follow Mantry: Twitter | Facebook | Instagram | Snapchat | Youtube 
THE PERFECT GIFT FOR HIM
Give him the gift he really wants - including 6 full-size artisan food products and a custom handmade wooden crate.
give him a gift
GET YOUR MANTRY
We'll deliver the best foods from across the country to your door every two months.
subscribe today