Maintaining a healthy diet (and knowing how to cook) is crucial for overall well-being, and there are plenty of products that can help men stay in top shape. From protein-rich snacks to superfood supplements, these men's health food products are packed with essential nutrients to support muscle growth, boost energy levels, and improve overall health.

We independently review everything we recommend. When you buy through our links, we may earn a commission. 
Promix - Grass-Fed Whey Protein
Promix Grass-Fed Whey is carefully sourced from small, sustainable farms to ensure that the cows are treated ethically and humanely, and that the protein is of the highest quality. The product is cold-processed to preserve the natural nutrients and flavor, resulting in a delicious, creamy taste.
Each serving of Promix Grass-Fed Whey contains 30g of protein, as well as essential amino acids and nutrients that are vital for muscle growth, recovery, and repair. The supplement is easy to digest, making it an ideal choice for post-workout recovery or as a snack between meals.
Whether you're an athlete looking to improve your performance, a fitness enthusiast seeking to build muscle, or just someone who wants to incorporate more protein into their diet, Promix Grass-Fed Whey is a great choice. Try it today and experience the benefits of this high-quality, clean protein source.
True Grace Health's Broccoli Microgreens are packed with essential nutrients and health benefits. Broccoli Microgreens are a versatile addition to smoothies, or consumed on their own. Feeze-dried for maximum phytochemical retention, this superfood powder gently supports the detoxification process. Try True Grace Health's Broccoli Micro Greens today and experience the many benefits of these nutrient-dense superfoods.

Four Sigmatic's Plant-Based Protein is a delicious and nutritious blend of organic pea and hemp proteins, fortified with adaptogenic mushrooms to support overall health and wellness. This clean and natural protein source is free from dairy, gluten, and soy, making it suitable for a wide range of dietary needs. With 18g of protein per serving, along with essential amino acids and nutrients, Four Sigmatic's Plant-Based Protein is an ideal choice for athletes, fitness enthusiasts, or anyone looking to support muscle growth and recovery.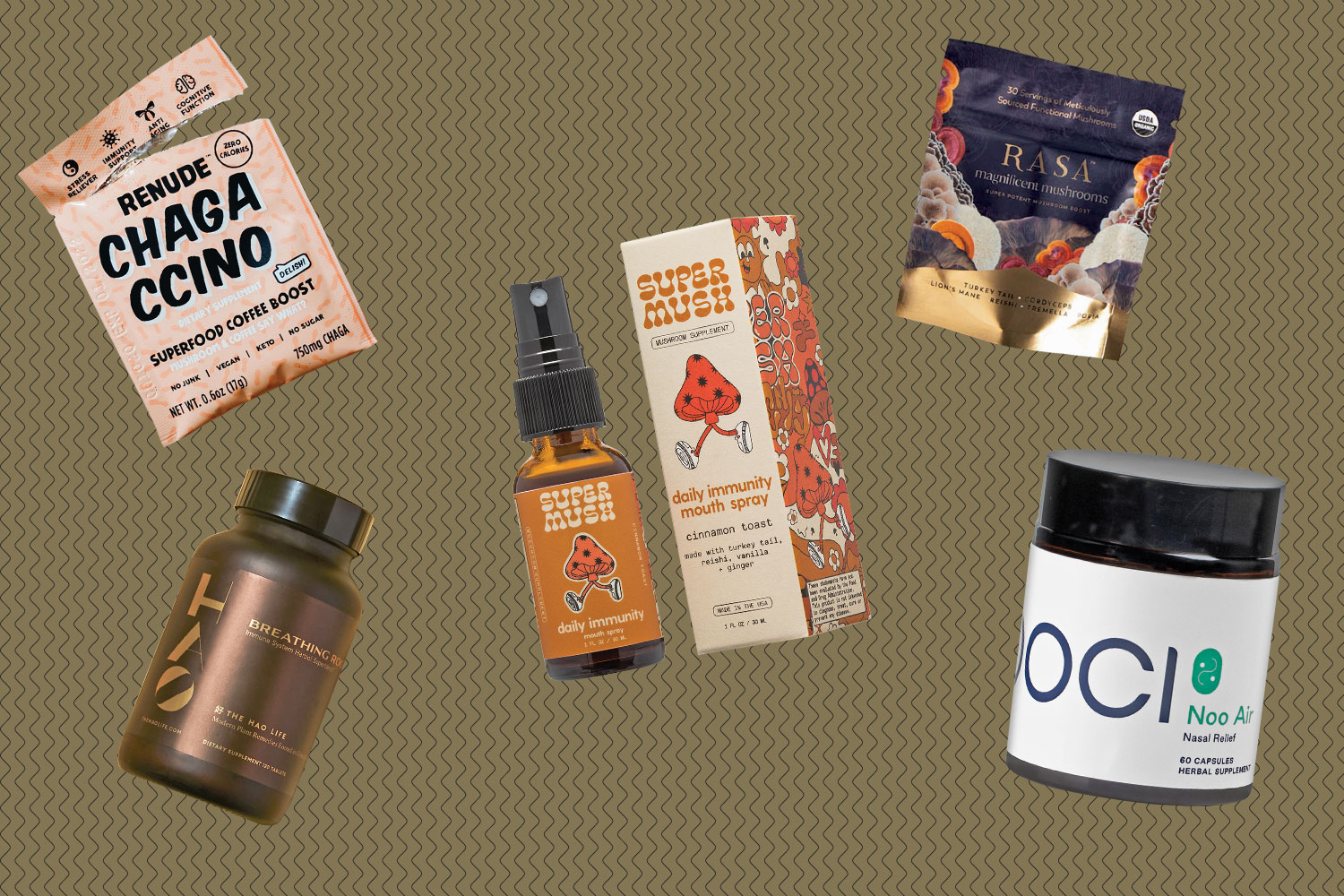 Multi Verse - Functional Mushrooms
Multiverse is a leading online marketplace for functional mushroom products. Offering a wide range of high-quality mushroom supplements, powders, and extracts, Multiverse provides customers with natural, organic, and sustainable products to support overall health and wellness. Their functional mushroom products are carefully curated from trusted sources and rigorously tested to ensure the highest quality and potency. With a user-friendly interface, fast shipping, and excellent customer service, Multiverse is the go-to destination for anyone looking to incorporate the many benefits of functional mushrooms into their daily routine.
Chomps - Grass-Fed Snack Sticks
Chomps Snack Sticks are a healthy and delicious protein snack made with 100% grass-fed beef or free-range turkey, without any added hormones or antibiotics. They are gluten-free, keto-friendly, and a great source of protein and energy on-the-go, perfect for fueling your day or post-workout recovery.
Micro Ingredients offers a wide range of premium-quality, certified organic superfoods that are packed with essential nutrients and health benefits. From spirulina and chlorella to fish oils.  This is a one stop shop for raw and pure ingredients to add to your morning smoothie.
30g of protein (or more) and 12g of fiber in every mighty bowl!  With products like chocolate, peanut butter and cinnamon raisin. Lots of good stuff like flax and chia in there as well!
Health-Ade Kombucha: the fizzy, delicious, and probiotic-packed drink that's like a party in your mouth and a kick in your gut (in a good way!). It's like your taste buds went on vacation to Flavortown, and your gut flora are dancing to their favorite DJ. Get your booch on!
THE PERFECT GIFT FOR HIM
Give him the gift he really wants - including 6 full-size artisan food products and a custom handmade wooden crate.
give him a gift
GET YOUR MANTRY
We'll deliver the best foods from across the country to your door every two months.
subscribe today