A refreshing grilled peach margarita to help wash away whatever is stressing you.
#MantryNation showcases the best recipes and ideas from the Mantry community!  Tag your photos to be featured: @mantry #mantry
Mantry introduces our "Expert" series.  From Bourbon to Jerky to Keto to BBQ top minds give us their insider picks. 
Cocktails & Q // Grilling Cocktail Expert
Next up, "Cocktails & Q", a master of backyard cocktail creations to accompany your BBQ day.  
PS: Follow Cocktails & Q for some seriously inventive imbibing.
Instagram: @cocktailsandq
Now, Time For The Recipe....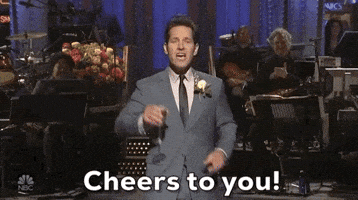 Grilled Peach Margarita Recipe
Yield: 4 Servings (2 nice big drinks)
Prep Time: 5 minutes
Cook Time: 15 Minutes
Ingredients
1 Cup Grilled Peach Puree
2 oz peach tree peach liquor
2 oz sweet & sour mix
1 ½ oz white tequila
1 oz triple sec
Ice
Directions
Start by lighting the grill, I always know a drink is going to be great when you start the recipe with light your grill. I used a tumble weed and lit one charcoal chimney of Royal Oak Lump. After the charcoal was ready I setup my Hasty Bake Legacy 132 for grilling. The grilling adds a great layer of flavor and sweetness that you can't get any other way.
To make your Grilled Peach Puree - Cut your peaches in half and place them on the grill for direct cooking, cut a couple into small slices for garnish if you want to pretty the drink up. One of the great features of a Hasty Bake is you can raise and lower the charcoal for however much fire you want the food to have.
After everything is cooked and charred take them back inside and process them into puree, to do this I added my Peaches, 2 oz of peach tree liquor and a touch of water to a blender and pulse it until smooth. If you aren't completely in peach season and need a little sugar than add it. Mine had some little charred pieces and that was completely ok with me. Take the puree and chill it down until you are ready to start making drinks.
Once you are ready to start making drinks add the ingredients listed above to your blender with plenty of ice to make a frozen margarita, or less if you don't want it frozen. Blend until smooth and thick.
Now you have a decision to make, you can drink as is and its delicious but I like to put mine in a big frozen cup and fill it about ¾ of the way with Margarita and then add a nice summer beer like a belguim white or your favorite summer beer.
Do them up however you want, serve and enjoy.
*When you buy through our links, we may earn a commission.
Thanks for reading! :) If you enjoyed it, hit that share button. Would mean a lot because it helps other people discover the recipe.
Gift or Become A Mantry Member at Right Here
THE PERFECT GIFT FOR HIM
Give him the gift he really wants - including 6 full-size artisan food products and a custom handmade wooden crate.
give him a gift
GET YOUR MANTRY
We'll deliver the best foods from across the country to your door every two months.
subscribe today