Elevate a cocktail, drop them over ice cream, knock them back out of the jar, cocktail cherries make almost anything instantly better.  The key is tracking down a great cocktail cherry, so we did the leg work and found five of the best small-batch versions made in the USA.
Eli Mason // Cocktail Cherries // Nashville, TN
Makers of a fine Mint Julep Mixer and made in a town that knows a thing or two about drinking, Eli Mason delivers. 
From the Maker:
"We spent more than a year working on bringing you a Cocktail Cherry worthy of carrying the Eli Mason brand. Whether you use our bestselling mixer to make your Old Fashioned, or make yours from scratch, the Eli Mason Cocktail Cherry is a delicious addition to any Old Fashioned or Manhattan."
Bartender founded, expertly crafted Tonic proprietors, the good folks at Jack Rudy earn a spot easily.
From the Maker:
"When updating the cocktail cherry we looked to our Kentucky roots for inspiration, combining Bourbon from our home state with Oregon cherries. The result is the ideal companion to any number of drinks, most notably those made with whiskey. You might find them good enough to eat straight from the jar."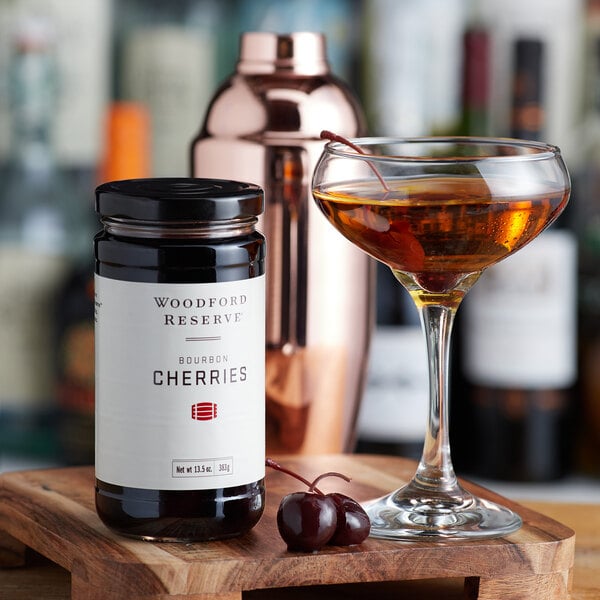 An old Mantry favorite for everything from bourbon smoked pepper to Ponzu, these cherries make any manhattan marvelous.
From the Maker:
"Muddle, garnish and top your favorite cocktail with Woodford Reserve® Bourbon Cherries.
Woodford Reserve® Cherries are rich with a hint of Woodford Reserve® Bourbon. Enjoy a classic Manhattan Cocktail or an Old Fashioned Cocktail with these delicious cherries!"
Cellar Door // Cocktail Cherries // Grand Rapids, MI
Michigan knows a thing or two about cherries, so no surprise Cellar Door represents.
From the Maker:
"The perfect addition to any cocktail. Deep cherry flavor with a hint of spice."
Founded in 2004, Red Camper makes memorable jams and these beauties are the cherry on top. 
From the Maker:
"Behold our first foray into beverage garnishes. We have worked for years on this cocktail cherry steeped in a cardamom bourbon syrup. Delish. Both the cherries and the syrup. We are using organic sour cherries steeped in syrup made from Colorado produced heritage 4-grained Bourbon, organic Guatemalan Cardamom and fair trade Madagascar grown vanilla, resulting in nothing short of cocktail perfection. Rich, tart, sweet, aromatic and a perfect blend of fruit and spices from top tier growing regions of the world."
Thanks for reading! :) If you enjoyed it, share this page. It would mean a lot because it helps other people discover the makers. 
THE PERFECT GIFT FOR HIM
Give him the gift he really wants - including 6 full-size artisan food products and a custom handmade wooden crate.
give him a gift
GET YOUR MANTRY
We'll deliver the best foods from across the country to your door every two months.
subscribe today