Churning out dinner every night can become a slog of tired, redundant tastes, but before you dial for delivery try dialing up your dishes with these four spice rubs.  You'll go from mundane to mouthwatering in seconds. 
We independently review everything we recommend. When you buy through our links, we may earn a commission.

This isn't full moon party Red bull buckets Thailand, this is the aromatic, deeply satisfying flavor bombs you find aisles deep in the local markets. Dust this stuff over grilled fish tacos or on smoky wok fried noodles for easy weeknight dinner upgrades.
From The Maker:
"Long-tail Sunset is a tamarind coconut curry blend. This spicy and tangy spice blend is a homage to the fishermen of Southern Thailand. Delicious on seafood, it makes an amazing curry sauce that I love on just about everything. It is also great on rice, noodles, chicken, pork, vegetables, and stir-fry!"
Pow right in the kisser in spice form.  Hugely tart, but also wildly fragrant when sprinkled on tuna tartare or charcoal grilled chicken skewers.  Use it sparingly where you would use lime, a pinch wakes up any dish. 
From The Maker:
"Our Ground Black Lime is grown on a family farm in Guatemala, where ripe limes are dried in the sun until they oxidize, turning black and savory. A versatile ingredient common in Persian cooking, they have a savory, tart flavor that's great on roasted meat or vegetables, in stews and anywhere you'd use lime juice. It's also a good alternative to Makrut / lime leaves in southeast Asian dishes."
This is a worker bee of the spice world.  It makes 20 minute stews taste like they've been on the heat for 2 hours, makes a side of roast vegetables the star of dinner and takes lamb to a new level.
From The Maker:
"A superhero of the spice world- it always saves the day! This all-purpose spice blend with a Middle Eastern twist can be used on just about everything. Our version combines the sweetness of rose petals and cinnamon with a touch of heat from fresh black peppercorns, adding an aromatic blend that enlivens hearty flavors in any dish!"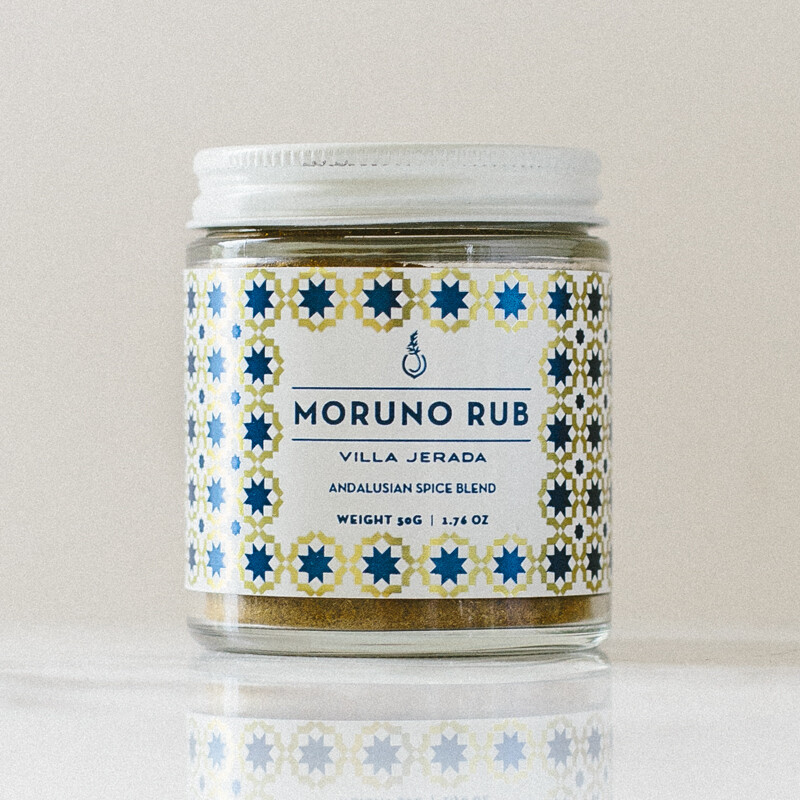 A spice that adds multiple dimensions to whatever you're making.  It's a destroyer of boring food in powder form. Try it dusted on grilled halloumi or folded into fresh meatballs.
From The Maker:
"Moruno, a popular and beloved Spanish blend with a Moroccan influence, embodies the flavor and culture prevalent on the tapas scene. Villa Jerada's recipe adds a rich layering of aromatic and savory complexity to meats and stews"
Thanks for reading! :) If you enjoyed it, share this page. It would mean a lot because it helps other people discover the makers. 

Follow Mantry: Twitter | Facebook | Instagram | Snapchat | Youtube
THE PERFECT GIFT FOR HIM
Give him the gift he really wants - including 6 full-size artisan food products and a custom handmade wooden crate.
give him a gift
GET YOUR MANTRY
We'll deliver the best foods from across the country to your door every two months.
subscribe today